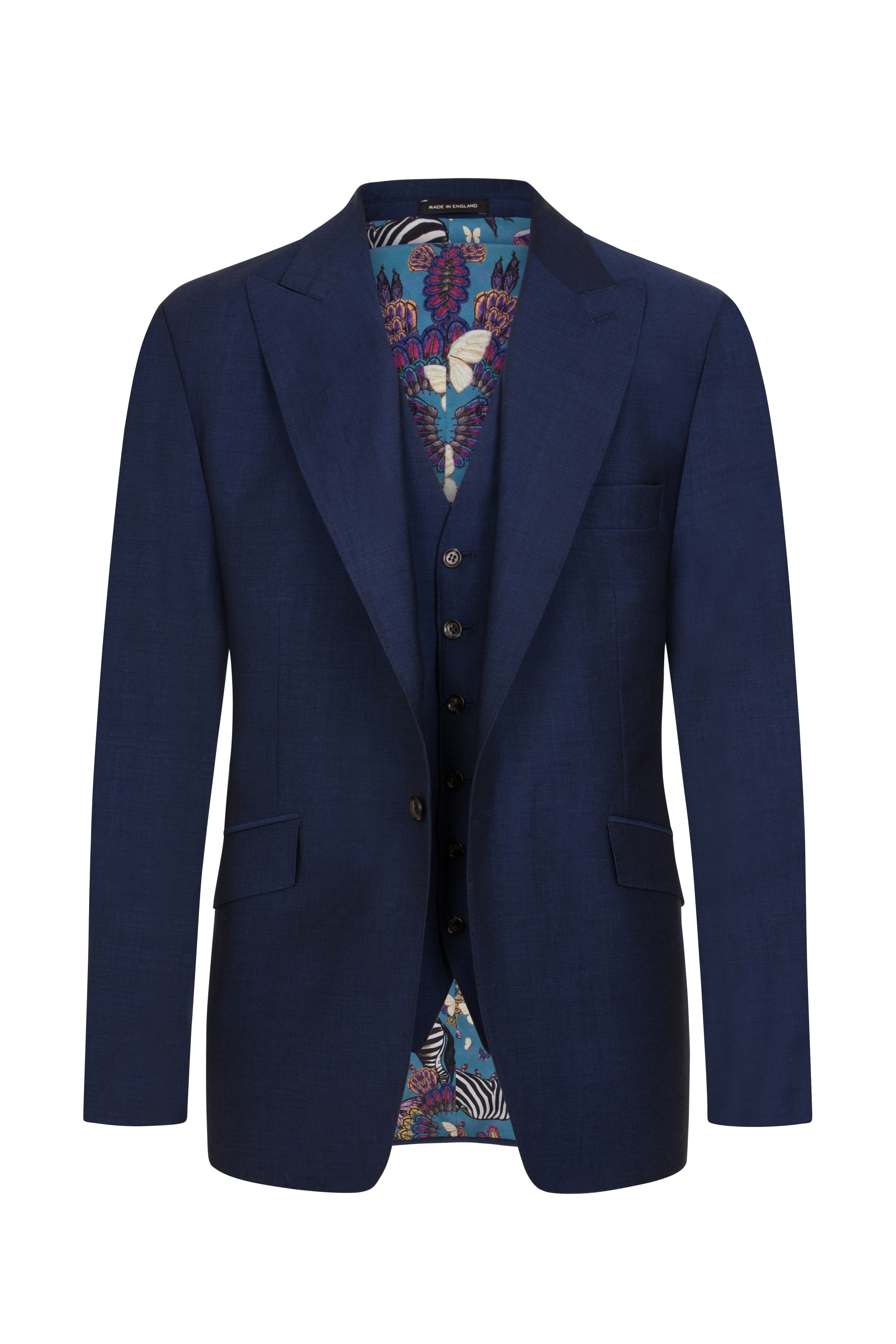 Luxury British Tailoring
HANDCRAFTED Suit
The Gentleman's Tailor specialises in crafting British bespoke tailoring at its finest. We create beautifully individual, high-end bespoke suits, shirts and luxury sartorial clothing at a fair price.
Our tailored suits are hand-made in England and combine the very best in manufacturing, with the finest British and Italian cloths.
Each of our bespoke garments, have been handmade in the heart of Yorkshire, using luxury British fabrics with exquisite detail, to create timeless masterpieces, which you will cherish for years.
Bespoke Tailoring
Handmade to Suit You
Testimonials
I play rugby and find that I never quite fit my suits. I decided to try out a tailored suit and shirt from the Gentleman's Tailor. I didn't know what to expect. I was very impressed, the suit fits me perfectly. I look and feel brilliant. Although I would like to buy a new suit each month I can't realistically afford it, but they'll be no going back to off the peg suits for me. I will go to 'The Gentleman's Tailor' every time I need a new suit.
I have had several bespoke suits and shirts made from a tailors in London. Having recently relocated to York I thought I would try a new tailoring service. I was delighted with the results and the service. There's little tweaks here and there that have been missing from my wardrobe for years. I was also surprised at the price – the quality and craftsmanship was equal to my tailor in London, but it cost me half the price. I would recommend Matthew to everyone.
I booked an appointment with Matthew at The Gentleman's Tailor to get a suit fitting for my sister's wedding. I was looking for something different, out of the ordinary, which suited my style, but that would remain timeless. Matthew was fantastic from the outset, arranging a series of appointments to ensure that the suit was made for me – making exact adjustment that you just don't get from an off-the-shelf suit.
The fabric selection was amazing – giving me the opportunity to pick each element, and Matthew gave me honest advice in terms of colour selection and matching the linings – above and beyond a normal service. He really wanted to make sure I was happy with every element, and clearly is really passionate about his work. I'd highly recommend The Gentleman's Tailor to anyone looking for a tailor-made service and style – absolute perfection!
Please check your feed, the data was entered incorrectly.